on Fri Jun 22, 2018 7:33 pm

Avatar Image:
Wrestler Name:
Alignment: Tweener heavy on Heel end of
Weight: None of your Damn business
Height: 5'9
Nationality: Italian
Gimmick: Sadistic Mobster wicked Italian Queen.  favorite weapons Snubbed Nose revolver, Piano Wire, and Cheese Grater.
Bio:
Thee Don  theme music Die Antwoord Money and Da Power
2k entrance
History :  Thee Don ex mobster boss whom needed gig for parole. Her half sister Widow Bianco got her a job as wrestler to channel her violent streak. Becoming 6 time undefeated tag team champions with Web of Doom. Her sister retired from wrestling. Thee Don   went on  to be  a innovator in hardcore matches. Introducing cheesegrater matches to TWG. Being on of the top S3 hardcore female wrestlers.  A founding member of M.A.D with now her husband Kraz J. A sadistic wicked Queen with short temper and criminal knowledge of getting rid of bodies and evidence.  Her Daughter Untouchable aka Chompers her symbiotic razor teethed spawn came back from future to change history becoming yet another undefeatable tag team Provokers of Death. But 2016 decided to hang up her boots and retire.
Taunts:
1. Cigar Burn to forehead: Takes big drag off cigar blows smoke into your face.Yells FORGET ABOUT IT! then puts cigar out in your forehead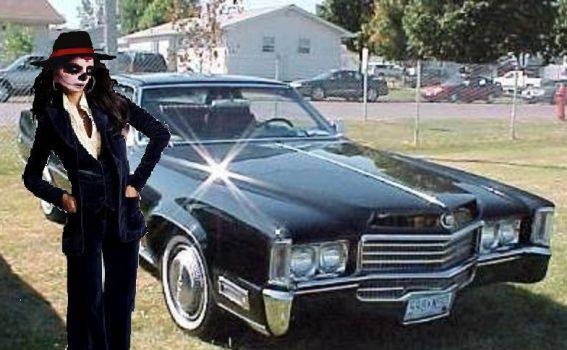 Signature Moves:
1. Italiano Stivale (Italian Boot) mod Spinning Kick
2. Snubbed Nosed Revolver: descript of Elbow Smash
3. CHLOROFORM: Mod. Buffalo Sleeper
Finishers:
1.Booty Pop some Kind of Concerto:Thee Don leaves ring and grabs a chair setting under your head and hurried climb to the second rope
Then drop the booty pop split legged moonsault with grater to create the conchairto effect hooks a leg. Preforming Booty Pop some kind of Concerto
2.Malocchio Cheese Grater Massacre :  Pulls Cheese Grater from pin stripped suit. Starts grating your face like Mozzarella
3.Piano Wire Humbling Contract (sub):Wraps piano wire around your neck double knee Camel Clutch.Pulls hard back on piano wire digging knees deeper into your lower back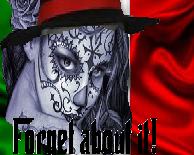 on Fri Jul 06, 2018 4:17 pm
on Fri Jul 20, 2018 11:29 pm

Permissions in this forum:
You
cannot
reply to topics in this forum